Ship's Store
Our Ship's Store stocks those items you may have forgotten, used up or misplaced – or will want to take home as a souvenir of your visit. Tuesday through Friday, we can usually get next day delivery on marine supplies if you need something we don't have in the store. Our clothing carries our logo design and we have sizes and styles to suit you.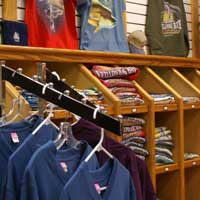 Clothing
You will find many choices in our Ship's Store. For the Ladies, you will find short sleeve, V-neck T-shirts and long sleeve T-shirts with the Shallowbag Bay Marina logo as well as lovely long sleeve V-neck French Terry sweaters and long sleeve Tees both with embroidered logo.
[more]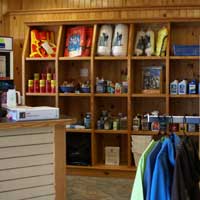 Marine Supplies
For your convenience, the store stocks common items you might need in your travels. You will find dock lines, motor oil, fuel treatments, and fenders, assorted safety equipment like life vests and air horns as well as rain gear and sun glasses.
[more]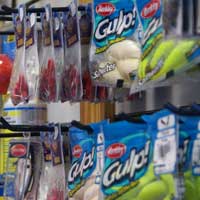 Fishing Tackle
The store stocks, leaders, rigs, swivels and weights of various types and sizes. The same goes for lures, Gotcha and Gulp bait and hooks. We have Trik Fish Fluorocarbon line in various lengths and weights.
[more]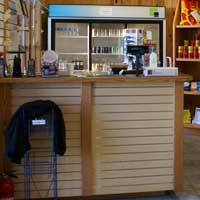 Groceries
Beer, water, sodas, and other beverages will be found in the store plus candy and snacks for your boating excursions. We also have an assortment of other sundries like pain relievers, toilet paper, toothbrushes.
[more]